In-company Training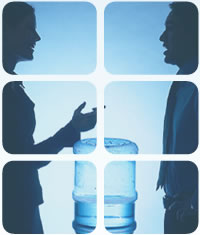 ELCS bespoke training is the perfect solution to your exact training requirements. We can work with you to devise a series or stand alone in-house sessions with your key line managers or human resources staff. An annual fixed-cost investment in the training of your team will enhance their knowledge and skills, and meet your company needs more efficiently.
ELCS training can support you in a number of areas:
Employment and health & safety law updates to ensure that your team is completely up to date with the latest developments.


Specific legislation i.e. TUPE, flexible working, discrimination legislation, or any other compliance that is important to your organisation.


Best practice to grow skills and competencies in house, i.e. recruitment, appraisals, dismissals, risk assessment, providing practical tools for the team and line managers.


As the content of the training is designed to meet the needs of your staff, you are able to specify any particular training requirements you may have, at any UK location, on any chosen date.